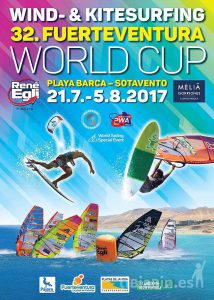 Layer4 Solutions is the data provider for the Wind & Kitesurfing World Cup held every year at the Barca-Sotavento beach in Fuerteventura.
Our company is specialized in this type of events in which it is important to cover both a large space of m2 and a large volume of users of the network. To be successful, it is necessary to carry out field tests and analyze the accessibility systems, aspects that in the case of the world cup were made with the client (Rene Egli) in an exact and correct manner.
The test is carried out on a very large beach where we have to give access to both live TV teams and judges and contestants of the competition as well as the Staff that facilitates the maintenance of the entire organization. Thousands of connectivity to upload information to the network continuously for more than 15 days.
We thank our client, Rene Egli, for all the support given in the organization of the data network that we have to assemble every time the event is held on an annual basis.